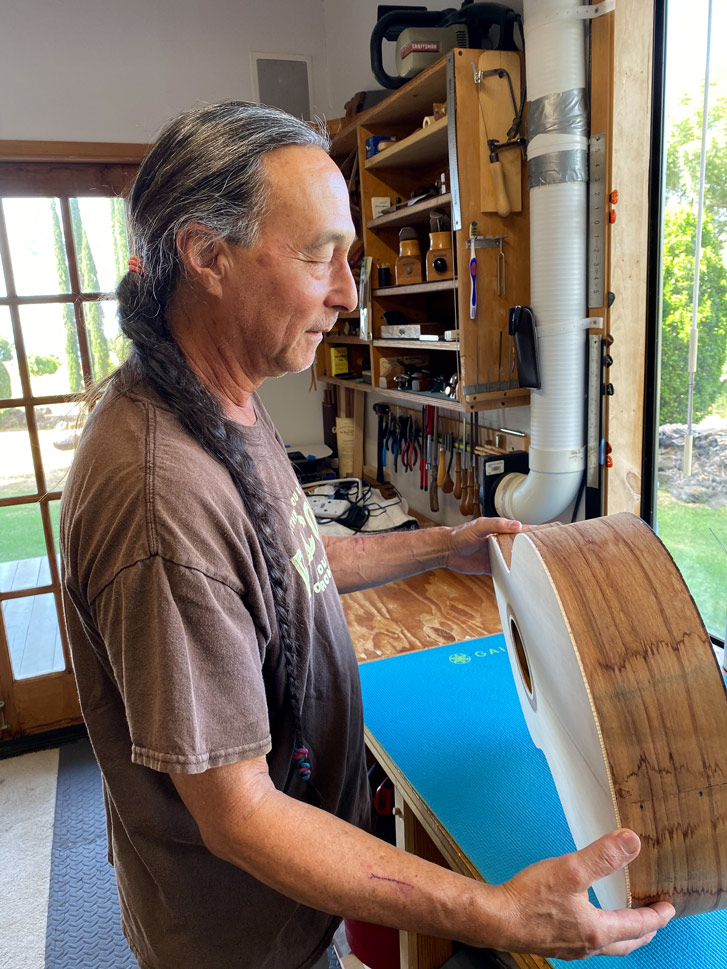 Aloha from the slopes of Haleakalā on Maui.
Looking for a reasonably priced custom acoustic guitar?  Live on Maui or visiting Maui?  Come and visit my shop to see what's possible!  Text, call 808-281-9542 or email to make an appointment.
I also do guitar and ukulele repair.  No charge for looking at it, and I'll let you know if I can do the repair.  Most repairs done within a week.
I made my first acoustic guitar in 1998.  I want to acknowledge the teachings of Charles Fox, Steve Grimes, and Bill Hardin.  I'm totally indebted to their continuing friendship and encouragement.
 My goal is to build an instrument that fits you, highlights the wood's natural beauty and tone, and is a joy to play.  Purchasing a custom acoustic guitar can be the realization of a lifetime dream.  It would be an honor and joy to help you to achieve that dream!